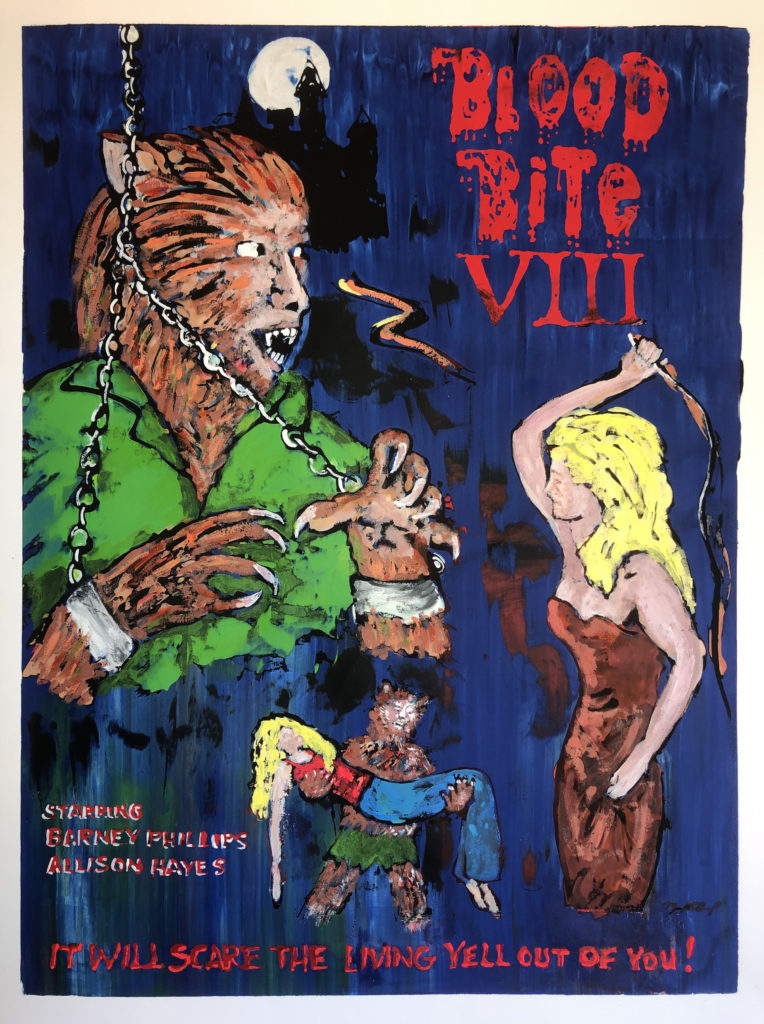 Poster art by Manny Burruel. See more of his work at his website.
Blood Bite is a fictional horror movie franchise about an insufferable werewolf named Diego Darkanyon. The films are referenced heavily in Night of the Chicken: Origin of the Sub Species  AND The Venda Gram of Doom, which runs February 22nd to March 17th at Space 55!
Check out what the critics have to say about Blood Bite part VIII!